Aaron Pritchett (District Wine Village)
May 7 @ 6:00 pm

-

10:00 pm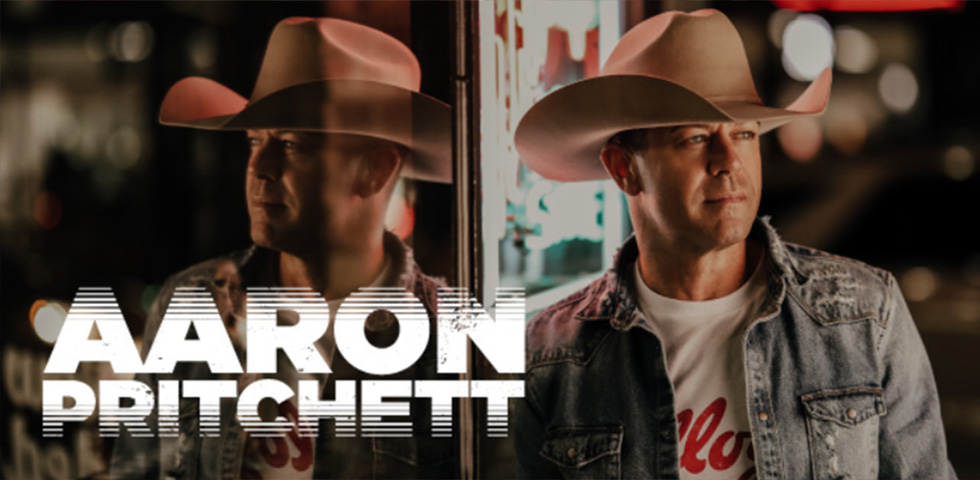 The first concert at the District Wine Village in 2022.
LIMITED TICKETS AVAILABLE
Aaron Pritchett's legacy continues to be unstoppable. His authentic desire to connect with his fans, whether it be onstage, via his digital platforms, in person or through his music, has sustained and grown a robust and loyal fanbase for 2 decades. Artistically, Aaron Pritchett continues to adapt, and evolve, while refusing to abandon the down home sincerity in his music that has been his trademark since his career inception. Pritchett has charted anthems like "Dirt Road In 'Em (CERTIFIED GOLD), "Let's Get Rowdy," "Hold My Beer (Certified GOLD)," and also appealed to the softer side with powerful hits like "Done You Wrong," and his top 5 smash – "When A Momma's Boy Meets A Daddy's Girl."
"The Score" released shortly after Aaron Pritchett opened multiple SOLD OUT shows for Garth Brooks, hit the market on June 24th, 2016 and debuted at #1 Canadian on the country charts. The first single "Dirt Road In 'Em" broke industry paradigms by landing inside the top #10 on the country radio singles chart, marking Aaron's first return to the Top 10 in over 8 years. The sophomore single, "Out Of The Blue" scored a top 15 spot at radio in November 2016, and the aforementioned "When A Momma's Boy Meets A Daddy's Girl," landed at #5 on the Canadian country singles chart and was the #1 most played Canadian track – as well!
Recently, the industry has caught on to what the fans have always known – which is that Aaron Pritchett belongs in the pantheon of Canada's most elite artists. In 2017, Pritchett was welcomed back to the nomination circles with a Juno nom for Country Album of the Year, as well as multiple CCMA Award nominations, including Male Artist of the Year! Pritchett's single "Better When I Do" hit #1 on the Canadian Country radio charts! The unprecedented story continues to roll on!
The brand new single 'Not Enough You' is available on all streaming platforms now.