Festival Of The Grape
Celebrating Local Wineries on October 2, 2022!
Vendors
Ticket Info
Volunteer
Sponsors
Art Show
Come Celebrate The Best Of BC Wine!


Festival Of The Grape

October 2, 2022
Brought To You By Oliver Tourism
Festival of the Grape is back stronger and better than ever! Taste local and regional wines while your kids have fun at Kids Zone, indulge in delicious 'food truck' food, watch or take part in fun and exciting events, shop for artisan wares at Merchant Market, browse the Fall Art Show & Sale, dance to local live music, and more as we celebrate the grape and the best of BC wine!
The Oliver Tourism Association, along with a dedicated committee and a team of volunteers, is bringing back our most celebrated festival here in Canada's Wine Capital and the South Okanagan.
Attracting an estimated 4,500 attendees annually, this family-friendly one-day festival offers something for everyone!
Fun & Exciting Events!
Take part in or watch the chaos while you cheer on one of 30 teams in the popular Grape Stomp Competition (brought to you this year by Oliver Osoyoos Wine Country)!
This year we're adding a new event, the grueling Fairview Mountain "Crush the Climb" cycling hill challenge where you can test your strength and endurance against other cyclists. Whether you're a hard-core cyclist or a recreational one, there is heat for everyone. Do you have what it takes to win or be the best dressed? There are many prizes to be had! Spectators will be cheering you on all the way to the top!
Welcoming Ceremonies & Parade
The Festival of the Grape begins with a parade and welcome ceremony. Participating wineries will arrive waiving their banners high, Grape Stomp competitors show off their costumes, and dignitaries from the region will welcome you to the Town of Oliver and the traditional Okanagan Nation Territory. Bacchus will then officially announce the opening of the wine tasting tents.
Explore, Enjoy & Be Entertained!
After Bacchus' welcome, start exploring the festival grounds. Cheer on the costume judging at the Grape Stomp stage prior to the first heat, stroll the Merchant Market looking for unique artisan wares, browse the Fall Art Show and Sale to be inspired by local talent, visit one of the many food trucks for delicious bites, and sample from a cornucopia of BC wines. At the same time, the kids are encouraged to visit Kids Zone with interactive games, crafts, and inflatables to keep them entertained too.
General Admission
Includes 6 drink tickets and a commemorative tasting glass.
Early Bird (Aug 15): $35 per person
Regular Admission: $40 per person
At the Door: $45 per person
VIP Admission (included in weekend pass)
The VIP zone offers a relaxed area to enjoy the festivities, complete with tables, seating, and shade.
Included in the VIP zone:
Short seminars on wine and some wine with food pairings from industry experts
Four extra drink tickets (10 total) and an upgraded wine glass
Exclusive wines included in tastings
Food and nibbles to enjoy
Swag bag and door prizes
Bragging rights to the VIP zone!
VIP Weekend Pass: $240 per person
About Festival Of The Grape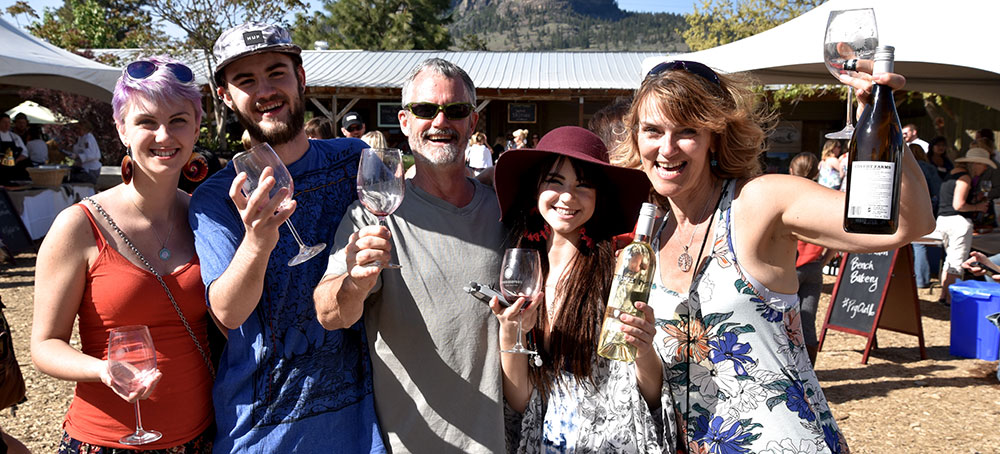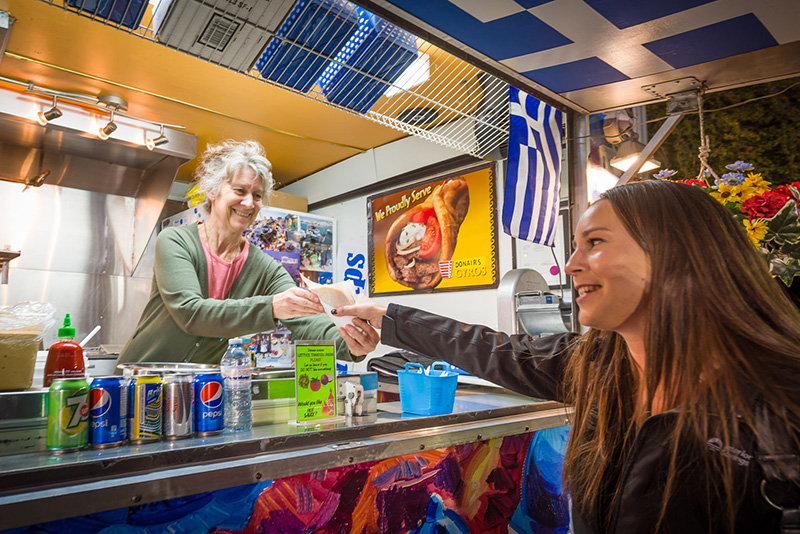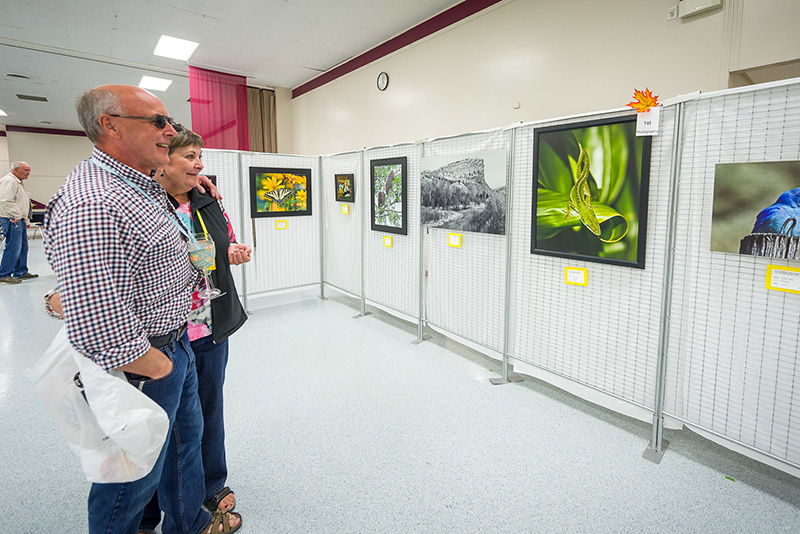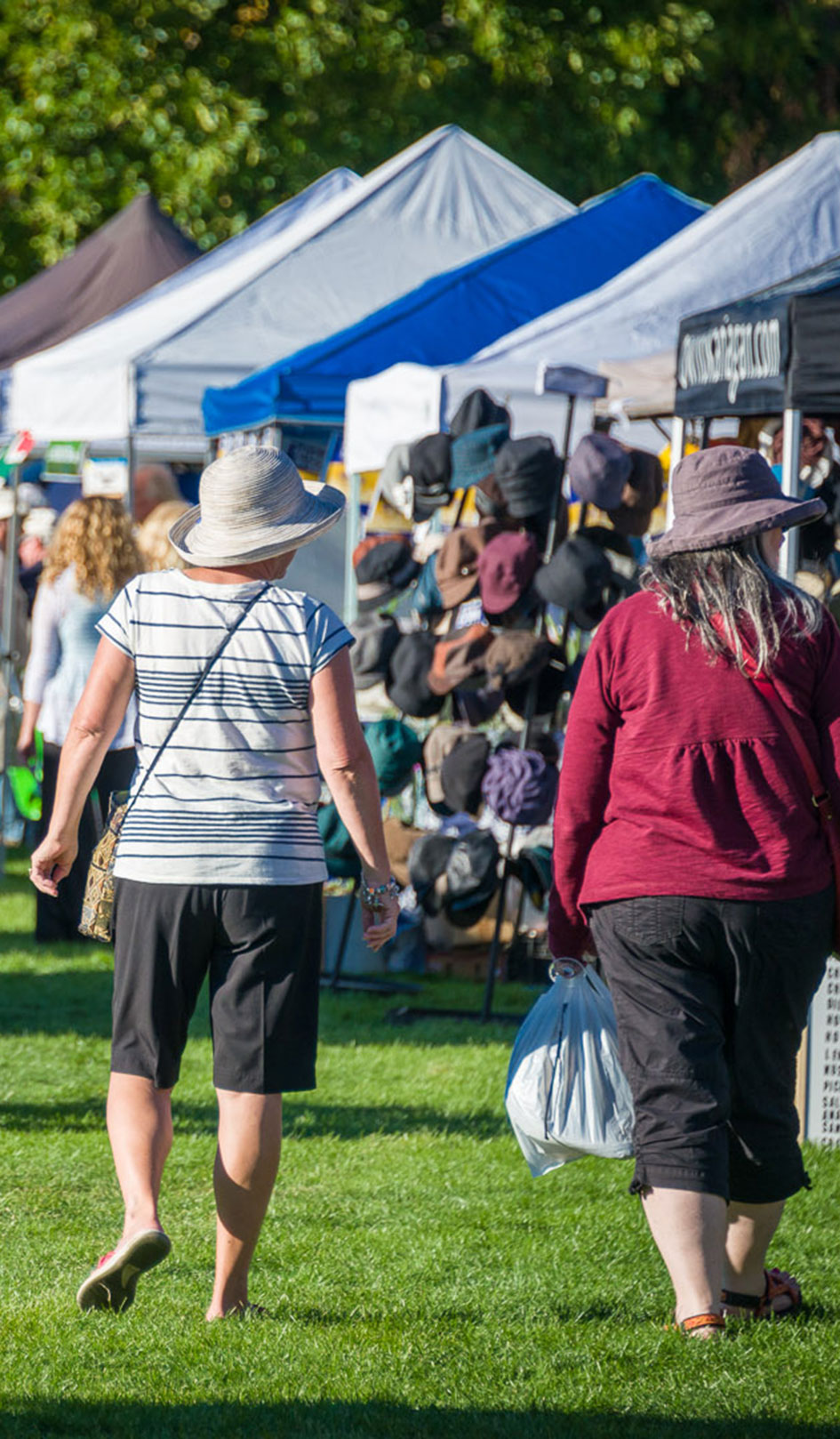 Festival Of The Grape Events
Get In On the Action!
Test your strength and endurance on Oliver's first  "Crush the Climb" challenge up Fairview Mountain!
Gather your most creative team of four for this popular and outrageous signature Festival of the Grape event!
Are You A Winery Wanting to Pour?
Festival Of The Grape In Action
Come Join The Fun Sept 30 – Oct 2, 2022!
Looking To Volunteer?
Are you looking for a way to give back to the community and be part of something big here in Oliver? Do you want to be part of the glitz and glam of the new Fall Festival and at the same time receive some fantastic perks that will get  you in to some exciting events?
Visitor Information Centre:
6431 Station Street
Oliver, BC, V0H 1T0
Canada
Oliver is located in the south Okanagan between Penticton and Osoyoos in southern British Columbia, Canada. It is a semi-arid valley brimming with lush vineyards and is home to over 50 wineries. Oliver is a 5 hour drive from Vancouver, BC and 8 hours from Calgary, AB.
The Oliver Tourism Association is a non-profit association with a mandate to support its members by providing information and opportunities to visitors in Oliver and surrounding areas.