Valentine's Wine Box (vinAmité Cellars)
January 31, 2022

-

February 14, 2022

$190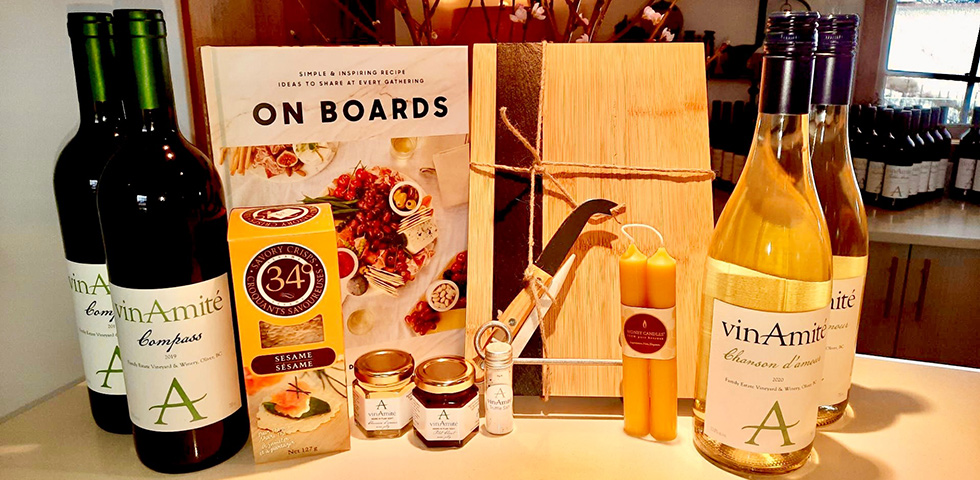 Order this vinAmité Cellars gift box for your Lovebird! For only $190 tax in. You'll receive the following:
~ 2 bottles of Chanson d'Amour
~ 2 bottles of Compass
~ A bamboo cutting board with slate
~ A cheese knife
~ One soapstone piece of chalk
~ On Boards by Lisa Dawn Bolton
~ A box of Savoury Crisps
~ 2 small wine jellies
~ Truffle Salt
~ 2 Honey Candles
vinAmité Cellars is happy to ship all over Canada in time for Valentine's Day.
Email info@vinamitecellars.com to place your order!
Related Events