Shaun Majumder: The Love Tour (Venables Theatre)
May 15 @ 7:30 pm

-

9:30 pm

$35.00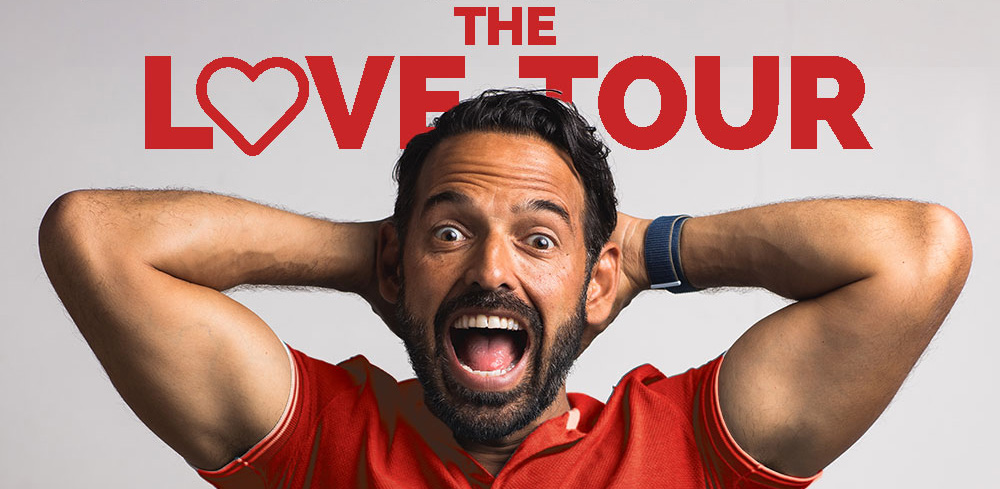 Shaun Majumder is an actor, writer, comedian, and social entrepreneur from the small town of Burlington, Newfoundland and Labrador. Some of his early credits were working on series in Toronto like CTV's "The City" and John Woo's "Once a Thief." If you are a Canadian millennial reading this, he was also that guy on YTV for years. "Brainwash"? Remember? Or how about Uh Oh!? That crazy game show. He was Slime Master Shaun.
At the turn of the Millenium, Y2K, Shaun made the move to Los Angeles where he starred in shows like "Cedric The Entertainer Presents" on Fox, The Farrelly Brother's Comedy "Unhitched," NBC's "The Firm," and ABC's critically acclaimed "Detroit 187." He was also Kumar's brother in the first "Harold and Kumar Go to White Castle."
Other credits include CTV's "Robson Arms," "Less Than Kind," "The Ladies Man," TNT's "Breed," CBC's "Hatching, Matching and Dispatching," "Republic of Doyle," and in Season 6 of "24," he blew up Los Angeles. Shaun spent 17 years as one of the stars of CBC's "This Hour Has 22 Minutes," leaving the show in 2018. Shaun Majumder is an absolute comedy star, riveting and hilarious.
Related Events