Reveen – The Next Generation (Venables Theatre)
March 15 @ 7:30 pm

-

9:30 pm

$45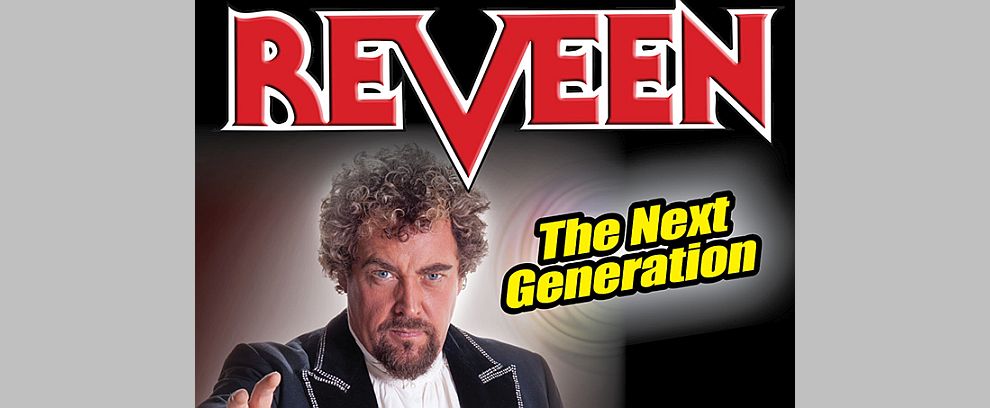 Presented by OM Oliver Music & Entertainment
Now, "The Next Generation" magician and hypnotist of the Reveen dynasty follows in his father's footsteps with a new "Superconscious Journey" into the marvels of the human mind with "Reveen" The Legend Continues!
The Man They Call Reveen learned his craft from the grand master himself, "the best of the best". Now, the "new" Reveen Show has become the "highest grossing" show of its kind performing in front of "sold out" audiences coast to coast throughout Canada's top entertainment circuit.
"My father told me at the age of five that I would one day take over his show because I was passionate about everything he did. I toured with him for more than 30 years; I performed with him for about 3,000 shows, and was involved with him professionally in all facets of his career since the mid 1970's", says Ty.
The Reveen Show is a dynamic demonstration of the powers of the human mind, and it is Absolutely Hilarious! "Families that laugh together – stay together, so I'm thrilled that so many people of all ages are returning to see the show, it's just like the old days."
The world's funniest and most amazing stage show is back! Don't be left-out, this is a "One Night Only" event! Be certain you see REVEEN!
Related Events