God Is A Scottish Drag Queen ​Christmas Special (Venables Theatre)
December 18, 2021 @ 7:30 pm
$30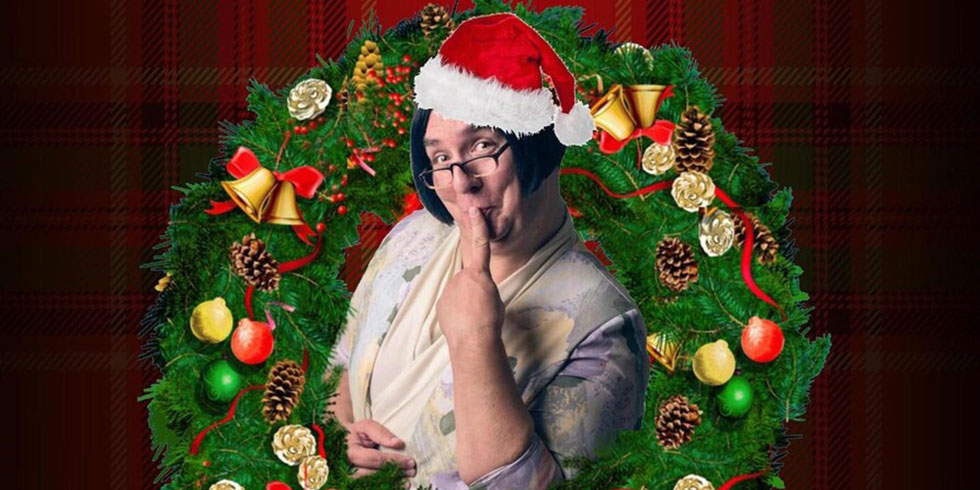 "A cross between Dame Edna and Billy Connolly with a dollop of Eddie Izzard!" Times Colonist.
God, dressed in an all new holiday power suit, returns to set the record straight and expound on everything from the beginnings of Christmas with Yule, Saturnalia and Winter Solstice, to holiday foods, Christmas carols, Star Wars, the true story of the Nativity, and even Tiny Tim! This show blends together the nostalgia of holidays gone by, a hilarious and laugh-out-loud look at the holidays of today and a heartwarming and perfectly sweet peek at holidays yet to come!  You will never look at Egg Nog the same way again!
Mike Delamont is a critically acclaimed performer and comedian from the west coast. As a stand up comedian, Mike has appeared on CBC's The Debaters and Laugh Out Loud , Sirius XM's Top Comic, Halifax Comedy Festival, Winnipeg Comedy Festival, Just for Laughs, and at the world famous Comedy Store in Los Angeles. He is best known for his one man "God is a Scottish Drag Queen" series which has sold out major theatres across North America for the past decade.
Related Events