Ballet Kelowna (Venables Theatre)
November 13, 2021 @ 8:00 am

-

5:00 pm

$30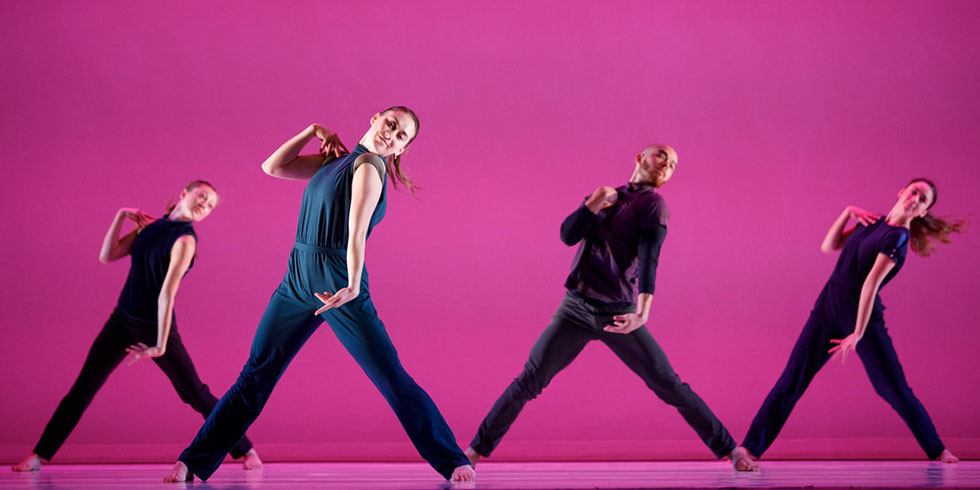 The MAMBO and Other Works program features a meticulous blend of contemporary and neo-classical works by Canada's leading dance makers.
The program opens with Petrushka (2019),a playful meditation on love and loss created by the celebrated dancer, teacher, and choreographer Heather Dotto. Inspired by the darkly humorous stale of three puppets magically brought to life at a city fair, Dotto's remix is an abstract meditation on the power of darkness and loneliness. Embodying Petrushka's original playfulness and theatricality, Dotto makes use of exaggerated gestures and mime to create a layered, up-tempo response to Igor Stravinsky's score and re-invigorate the work's clownish foundation.
Robert Stephen's Celestial Mechanics is a classical work layered with unconventional pairings and arrangements for three women and three men. The work underscores the depth of BalletKelowna's technical prowess with complex pointe work and a subtle, expressive movement vocabulary set to Beethoven's Piano Sonata No. 12. Featuring slow, sustained lines peppered with bursts of frenetic energy, Stephen's nonlinear work is a study in contrasts, evoking nuance demotions within the shared human experience.
​
Rounding out the program, audiences will be treated to Ballet Kelowna commissioned MAMBO (2018) by Alysa Pires. The work gained worldwide acclaim after performances at Beijing's China International Performing Arts Expo and Toronto's Fall for Dance North Festival in 2018. Pires' "crowd-pleasing MAMBO" (The Globe and Mail) is a colourful joie de vivre set to a vibrant soundtrack of Latin, swing, and jazz standards by musical legends such as Dean Martin, Perry Como, Rosemary Clooney, Sarah Vaughn, and more.